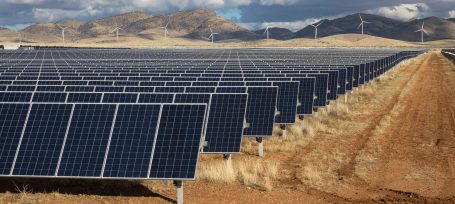 Financial partners needed in KENYA
Kenya has engaged since years in an ambitious plan to massively deploy renewable energies and reduce its dependency on fossil fuels. The challenges of bringing electricity to remote places are numerous and a lot of efforts in being spent to find the adapted business models for implementing mini grids in small rural communities.
Despite those efforts, addressing peak demand is still mostly done with the support of thermal plants, at a high cost.
Battery storage as an integral part renewable energy plants have an interesting role to play in this landscape and can provide different energy and ancillary services.
As wind and solar have complementary production patterns, the addition of a small battery storage to a hybrid plant can help to provide firm capacity at peak time.
Our client in Nairobi is currently developing a hybrid wind, solar and BESS project and is looking for financial partners. The project is ideally located in a windy and sunny area close to the main grid and the development studies are being finalized.
If you have appetite and resources for contributing to the Kenya energy transition, and be part of a first of its kind hybrid project, please contact us and we will provide more details.
Check this page for more information about the project.